Important Changes at Pet Partners Animal Clinic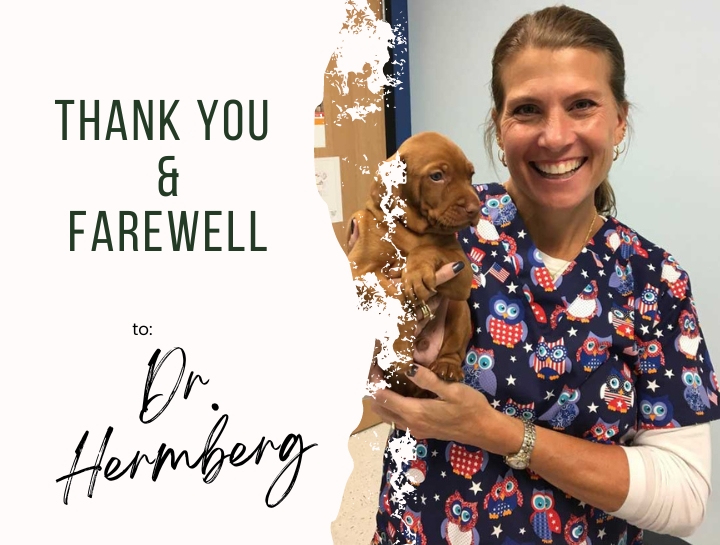 July 28, 2023
We want to take a moment to inform you of a change coming to Pet Partners Animal Clinic. Dr. Jo Hermberg is leaving the practice on August 8th to start her next journey in Savannah, Georgia. Dr. Jessica Oliver will continue to be one of our attending Veterinarians and she is committed to continuing to provide high-quality care.
We are currently looking for another veterinarian to join our growing practice. While we search for a new veterinarian, we will have visiting licensed Veterinarians join us as much as possible to help us keep up with our patient's needs. We will do everything we can to fill this position as quickly as possible. However, we want to communicate that there has been an unprecedented demand for veterinary care, a nationwide shortage of veterinarians, and a huge outflow of professionals from the field due to the pandemic, compassion fatigue, and stress.

Our goal is to consistently evaluate our schedule to be able to provide care to patients with the most critical needs first. This means wellness exams and vaccine appointments will be limited each day to allow time for those pets who need priority care. This may also mean that non-life-threatening concerns may need to wait longer for an appointment time. We understand the worry caused when something is troubling your pet. We will try our hardest to accommodate as many patients as possible while upholding our commitment to providing excellent patient care.

We have had to make some adjustments to our schedule and have made the hard decision to be closed on Saturdays starting in September. Our plan is to re-evaluate this on a continual basis. We hope to re-open on Saturdays once when we have the staff to do so. We apologize for any inconvenience this change may cause you.
How can you help?
We ask for kindness and patience when calling into our clinic. Our patients and clients are of utmost importance to all of us.
If your pet is coming due for routine wellness care please call us right away so we can work together to get your pet scheduled. We are currently booking out three to four months.
If your pet is exhibiting signs of illness please call us right away hopefully before it becomes an emergent situation. We understand emergencies do happen. We are trying to schedule non-life-threatening illnesses within 1 to 3 weeks.
If you cannot make your scheduled appointment please call us right away. We will do our best to reschedule your pet in a timely manner. Your canceled appointment slot may help us accommodate another patient in need.
Please know that we love our clients and patients. We show up every day in hopes of making a positive difference in the lives of our patients. We appreciate YOU. We are grateful for our loyal and wonderful clients.
We thank you for your patience and your understanding as we navigate this new chapter together.

If you have any questions or concerns, or to schedule an appointment, please call us at (262) 212-2200 and one of our Receptionists will be happy to assist you.